---
When you're in the right place, Maui is magical.
Let us show you.
We know where your perfect Maui vacation rental is hiding:
Give us a try: shoot us a quick email using the contact form below. (Or if you prefer, phone 808-769-6929.)
Take a minute to tell us a bit about yourself, and what your vision for your vacation is. We'll take what's important to you and put that together with our insider's understanding of what will make your Maui vacation truly paradise. Show me the Aloha!
Oh, and by the way:
Owners don't pay us a dime for anything, ever. All of our lodging recommendations are personally selected, visited, owners met, and past guests followed up with to confirm everything met and exceeded their expectations.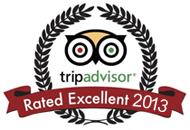 Once you've contacted us check out our labor of love: hundreds of insightful articles, tips, maps & photos that will guide you to the very best things to do on Maui.
A few options to get you started:
- The navbar (at the top of the page) has general info, beaches and things to do (among others!)
- Our Sights & Adventures Map
- Or if you have a one-track-mind, go ahead and browse some of our featured vacation rentals using the navbar selections at the above right.
Oh, and always feel free to ask us questions about any of the guide material as well – we're quite passionate about showing you how magical Maui can be when you've got an inside connection

Tap into our obsession for Maui: