Rating:





In a nutshell: Valley Isle Excursions' knowledge, cultural understanding and genuine spirit of Aloha are second to none.
Minuses: Those who love to drive don't get to!
Sound-bite: "The guide quality makes or breaks a guided tour to Hana"

First, I don't care how long you are here, the Road to Hana is not to be missed. Now many folks will choose to drive the Road to Hana themselves – and if you love to drive challenging roads with stunning scenery, it truly is a driver's delight. But if you're not a confident driver, or want to focus on the sights while gaining a better understanding of what you are seeing, then this trip can be even more spectacular when taken with a knowledgeable guide.
In a category with several quality operators in their own right, Valley Isle Excursions got our #1 rating because of the guides. Hands-down, the guides are really what sets VIE apart – besides being super friendly and accommodating, their cultural understanding, passion, love and respect for Maui are truly remarkable.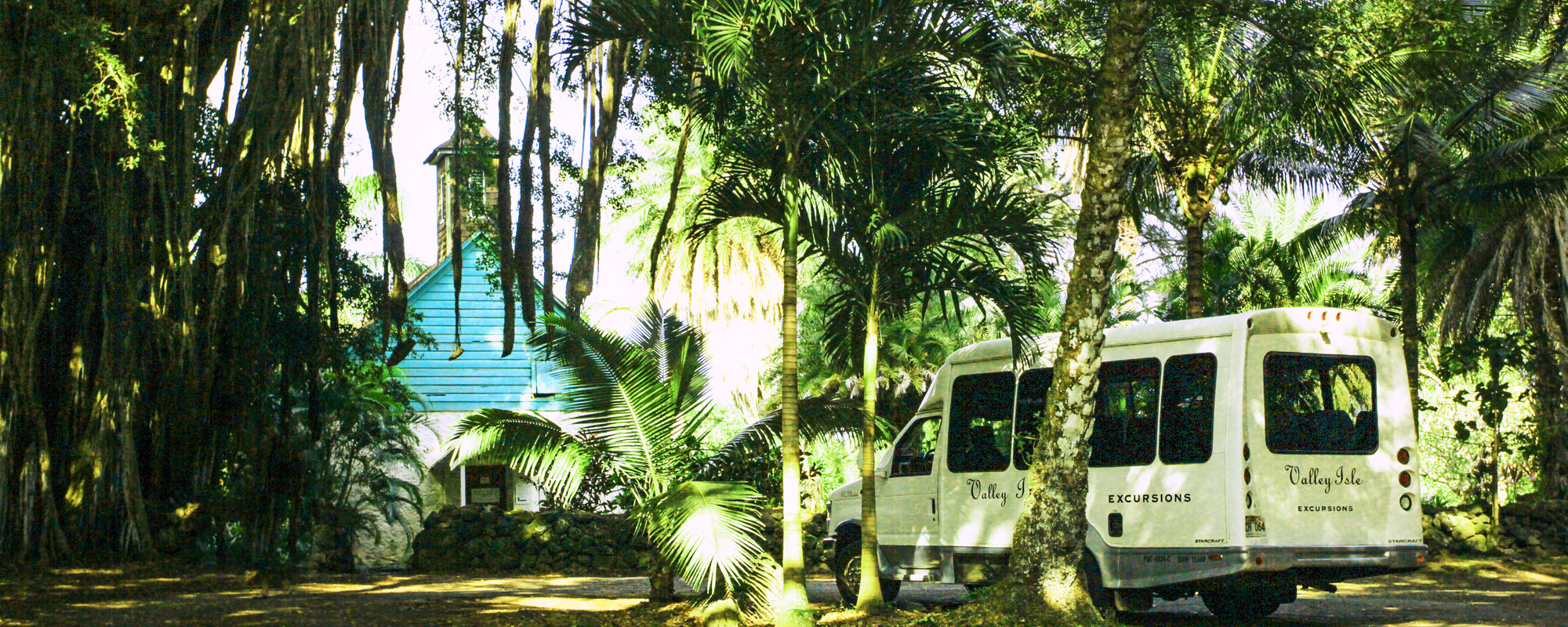 Now, if you're looking exclusively for the most luxurious rides, with the height of gourmet sophistication at mealtime, VIE is simply not focused on that level of luxury. VIE's focus is far deeper: on what the Road to Hana truly has to offer visitors – a beautiful, stunning and moving way to "bring the past forward."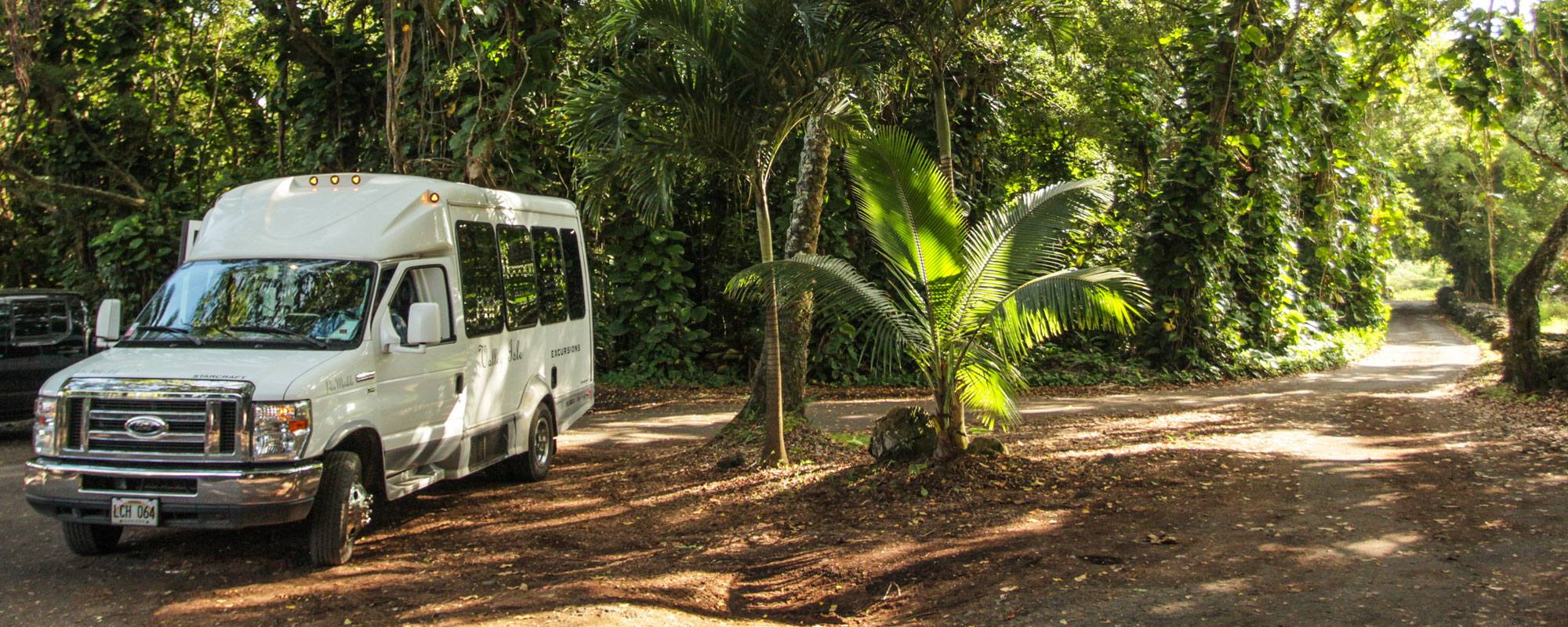 Ray, the owner of VIE, grew up in Waikiki when tourism was just getting started (in fact, as hard as it is to imagine today, they had just one hotel at the time!) But he recalls it was "truly like your friends are coming to visit" when any of the folks around in those days had the opportunity to take visitors out on a tour – giving a tour was not only something fun to them, but was genuinely viewed as a way to share a piece of what they loved with new friends. Speaking with Ray today, you clearly see that feeling has not changed.
Tip: Booking activities directly can be cheaper.
Most places people find out about activities are online and local kiosk or concierge booking agents who earn a fairly hefty commission on each sale. Many activity vendors offer discounts for booking in advance directly though them. VIE offers $10 discount per person.
VIE Website
Valley Isle Excursions is focused *not* on "tourism" – Ray is clear about that. Their focus is far deeper than that – on bringing you a cultural understanding of Maui which brings a depth of understanding and enjoyment to a Road to Hana tour that you will carry with you in your heart well after you've departed.
This review might sound more like a love affair than a review of a tour company – but when sharing every nuance of Maui with others makes those of us who are so enamored with her feel alive, it is a love affair. Everyone that takes a ride with VIE can't help but to share in what is the very essence of Aloha – VIE is the real deal.
Key Info:
Location: They pick you up.
Phone: 877-871-5224
Web: https://www.tourmaui.com/
Price: $95 – $132